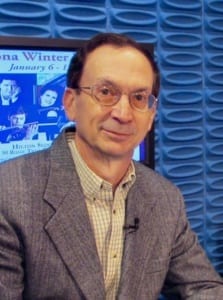 On Tuesday, October 7, 1980, the Congress of the United States unanimously passed Public Law 98-388 to establish a national recognition of Days of Remembrance to commemorate and honor those who were systemically persecuted and annihilated by Nazi Germany. From 2006 until 2014, the Foundation, with its various community partners, sponsored a Days of Remembrance event featuring the story of a Holocaust survivor. For those who attended one of those events, it was an experience like none other. The stories of survival and hope left a lasting impression.
Those survivors included: Tibor "Ted" Rubin—the only Holocaust survivor to also be a recipient of the Medal of Honor; Liesl Loeb—a passenger on the tragic Voyage of the St. Louis; Thomas Blatt—one of only a handful of prisoners who successfully escaped during the uprising at the Sobibor Death Camp; Leon Leyson—the youngest of Schindler's Jews; Abe Meth—a 101-year-old survivor who was saved by Raoul Wallenberg in Hungary; and Leo Goldberger—a youngster in Denmark who, along with 7,000 other Danish Jews, was taken by a secret citizen boat lift to the safety of Sweden.
These and other narratives of amazing Holocaust survivors are found here on our website. And in the next few months, the videos of their interviews will be available to watch on demand. At this time of year, I encourage you to read any of these amazing stories to help keep their history and memory alive.