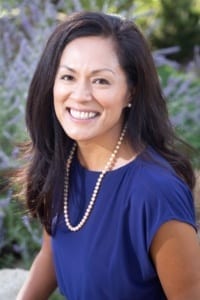 Investing In our youth is investing in the future. 
Before I became the Executive Director of the JCF, I volunteered at a middle school facilitating and talking with students on Character Counts.  This focuses on the six pillars of character: trustworthiness, respect, responsibility, fairness, caring, and citizenship.
My 30-minute lesson would always end in the same way.  "Why am I here?," I would ask.  I told them that I didn't NEED to be here.  I had options – I could go out for a bike ride or be at home working on a project or adding to my many hobbies, but I chose to be here.  WHY?  Perplexed faces would stare back at me in silence.  I would occasionally get the response of, "because you want us to be good".  My response – The fact is that within six years they would be legal adults.  They could drive, have employment and vote.  They would be making decisions that would affect me and many others.  I told them that I entrusted them to make the right decisions, but before that time would come, I felt it a responsibility to give them information to allow them to think on their own, to make good solid ethical decisions.  The room would always be silent.  I took this as an affirmation that they understood, not just my words but the power that they would hold and the responsibility that would entail.
The passing of time is a fact and reality.  The passing of information is a responsibility.  The youth of today are the leaders and decision makers of tomorrow.  It is because of this that we have a responsibility to support them, guide them, nourish them and show them love and how to love. We must provide them with encouragement that when they fail, we provide them with enough to support to allow them to learn from their failure and have the courage to persevere.  Like us, they will make mistakes.
With our support, we can teach them to learn from their mistakes.  We much teach them to care for themselves and teach them empathy to care for their community.  By modeling what we know is best, we will pass the torch of making the world a better place not just for themselves but for all.   At some point in my life, I will look towards them for my care.  I hope that they do that in the same way I have done for them.  Children are our treasures for tomorrow.